Live In-Person Seminar - Mixed-Topics - Atlanta, GA
Live In-Person Seminar - Mixed-Topics - Atlanta, GA
Event Info
Date Tuesday,
May 2, 2023
---
Starting Time 07:45 AM (EDT)
06:45 AM (CDT)
05:45 AM (MDT)
04:45 AM (PDT)
03:45 AM (AKDT)
01:45 AM (HADT)

Program End 05:30 PM (EDT)
04:30 PM (CDT)
03:30 PM (MDT)
02:30 PM (PDT)
01:30 PM (AKDT)
11:30 AM (HADT)

Credits Earned
1 AIA LU
6 AIA HSW
2 GBCI (USGBC/CAGBC)
2 IDCEC
5 AIBC Core LU
5 AAA Structured LU
1 AANB, NSAA, ALBNL (EPP)
7 OAA, OAQ, SAA, MAA, AAPEI, NWTAA

Day Program*
07:45 AM
Registration & Continental Breakfast
08:00 AM
Coating of Aluminum Extrusions
08:00 AM - 09:00 AM
Provides an overview of aluminum extrusion coatings and includes discussions on the aluminum extrusion process; a comparison of powder and liquid coatings; an overview of the chrome and the chrome-free pretreatment processes; and, the performance objectives of AAMA testing standards.
AIA HSW # AG1012020
Provider: Barrette Outdoor Living Inc.
Presenter: Taylor Coley
Credits: 1 AIA HSW, 1 AIBC Core LU, 1 AAA Structured LU, 1 OAA, OAQ, SAA, MAA, AAPEI, NWTAA,

09:00 AM
Specifications Strategies to Eliminate Concrete Moisture
09:00 AM - 10:00 AM
In many projects, installation of floor finishes is one of the items to occur prior to substantial completion. However, 09 flooring specification sections require moisture testing before flooring can be installed on concrete slabs. When those moisture tests fail, the project faces time delays, unexpected costs, or both. During this presentation, we will: (1) give significant discussion to the importance of design intent and how losing focus on what the owner expects can lead to catastrophic, consequences (2) examine several misconceptions associated with field moisture testing and project owner and design team liablility associated with concrete moisture induces flooring failure; and (3) we will give clear recommendations as to how the specifying professional can eliminate concrete moisture as a project delivery issue while simultaneously protecting the project owner and design team from project delivery delays/cost overruns and future failed flooring.
AIA HSW # ISL03H
Provider: ISE Logik Industries
Presenter: Dean Craft
Credits: 1 AIA HSW, 1 IDCEC, 1 AIBC Core LU, 1 AAA Structured LU, 1 OAA, OAQ, SAA, MAA, AAPEI, NWTAA,

10:20 AM
Compatibility and Adhesion Problems Between Sealants and Substrates
10:20 AM - 11:20 AM
Sealants are key in the occupant comfort and health by preventing air, mold, and moisture to penetrate the building. In this course, participants will learn what can result from incompatibility and adhesion problems between various sealants in contact with different substrates.
AIA HSW # AdfSubstrate21
Provider: Adfast
Presenter: Denis Perron
Credits: 1 AIA HSW, 1 AIBC Core LU, 1 AAA Structured LU, 1 OAA, OAQ, SAA, MAA, AAPEI, NWTAA,

11:20 AM
Structured Cabling for Intelligent Buildings
11:20 AM - 12:20 PM
Structured Cabling is defined as building or campus telecommunications cabling infrastructure that consists of a number of standardized smaller (structured) elements. A properly designed and installed structured cabling system provides a cabling infrastructure that delivers predictable performance, as well as has the flexibility to accommodate moves, additions, and changes; maximizes system availability; provides redundancy; and future proofs the usability of the cabling system. Low Voltage Infrastructure in Intelligent Buildings is an overview course created by FSR on cabling design and installation best practices based on industry standards (TIA and BICSI) This presentation covers the main components that comprise a building's ICT (information communications' technology) cabling and Audio Visual systems including: backbone cabling, horizontal cabling, pathways and spaces, work areas, bonding/grounding and visual displays.
AIA LU # FSR725
Provider: FSR Inc
Presenter: Glenn Collinge
Credits: 1 AIA LU, 1 IDCEC, 1 AIBC Core LU, 1 AAA Structured LU, 1 OAA, OAQ, SAA, MAA, AAPEI, NWTAA,

01:10 PM
Understanding Advanced Wall Systems with Continuous Insulation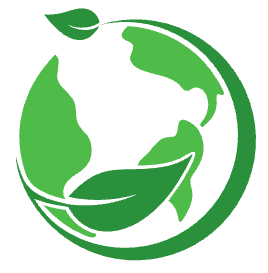 01:10 PM - 02:10 PM
This session explores evolving trends in building enclosure technology, and subsequent changes in energy efficient building design; with especial focus on the role of continuous exterior insulation (CI). The net energy savings realized in a properly insulated building are by now well understood, and these savings are increasingly being required by stringent local building and energy codes. Current building science research and field monitoring data will be presented, to demonstrate how the effective R value of various insulating materials perform and change in differing regional climates, temperature ranges, and seasonal conditions. Strategies for designing and constructing highly insulated and cost effective wall assemblies while still minimizing thermal bridging are also discussed.
AIA HSW # RWNA202 | GBCI (USGBC/CAGBC) # 920023529
Provider: Rockwool
Presenter: Wally Hallowes
Credits: 1 AIA HSW, 1 GBCI (USGBC/CAGBC), 1 AIBC Core LU, 1 AAA Structured LU, 1 AANB, NSAA, ALBNL (EPP), 1 OAA, OAQ, SAA, MAA, AAPEI, NWTAA,

02:10 PM
Protecting the Built Environment from Formosan Termites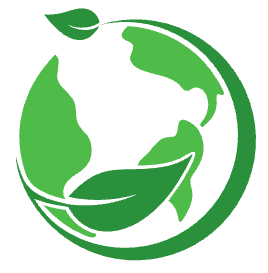 02:10 PM - 03:10 PM
Many architects, engineers, and builders don't consider the threat of Formosan termites. They therefore leave the building owner and future occupants with the ongoing task of using chemical pesticides and/or repairing significant damage. Do you build in the termite zone? Domestic subterranean termites exist throughout the mainland. Now much of the United States is susceptible to Formosan termite infestation, which has been expanding since 1975. Any new build within this termite zone should incorporate the steps to provide long-term protection against Formosan and native American subterranean termites. This course will describe the Formosan termite and the damage it can cause. We'll review the preventative but long-term processes that many building owners take to prevent infestation. Most importantly, this course will outline the standard and enhanced processes, implemented at building construction, that protect the structure.
AIA HSW # TermiteProtect | GBCI (USGBC/CAGBC) # 920025312
Provider: Polyguard Barrier Systems
Presenter: Bo Young
Credits: 1 AIA HSW, 1 GBCI (USGBC/CAGBC), 2 OAA, OAQ, SAA, MAA, AAPEI, NWTAA,

03:30 PM - 04:30 PM
New Course - Description coming soon
Provider: Homasote
Presenter: Paul Volkoff
Credits: 1 AIA HSW,

04:30 PM
Course to be announced
Download program
Add to Google Calendar/iCal
*This Agenda is final but is subject to updates, additions and changes.
Parking Information
Free parking available behind the Maggiano's building. Must bring your ticket to front desk to have it validated before leaving seminar.
Additional Information
Attention AIA Members - You can only take a course once in its lifespan (3 years) - Members may repeat a course, but no additional credit will be awarded.