FREE Live Interactive Webcast - Building Green: Products That Support Sustainable Design - Pacific & Mountain Time Zones
FREE Live Interactive Webcast - Building Green: Products That Support Sustainable Design - Pacific & Mountain Time Zones
Event Info
Date Thursday,
June 15, 2023
---
Starting Time 11:00 AM (EDT)
10:00 AM (CDT)
09:00 AM (MDT)
08:00 AM (PDT)
07:00 AM (AKDT)
06:00 AM (HADT)

Program End 06:25 PM (EDT)
05:25 PM (CDT)
04:25 PM (MDT)
03:25 PM (PDT)
02:25 PM (AKDT)
01:25 PM (HADT)

Credits Earned
6 AIA HSW
3 GBCI (USGBC/CAGBC)
3 AIBC Core LU
3 AAA Structured LU
6 OAA, OAQ, SAA, MAA, AAPEI, NWTAA
1 Sustainable Design
4 AIBD Primary

Day Program*
08:00 AM
Welcome, Credits, and Certificates
08:05 AM
A sustainable path forward - Embodied carbon and EPDs
08:05 AM - 09:05 AM
Along with energy conservation measures, sustainability trends are continuously becoming more robust with a high focus on carbon emissions, product transparency and resiliency. Importantly, building professionals must commit to creating spaces that encompass appropriate measures for the health, safety and welfare (HSW) of building occupants. This course will analyze these measures and relate them to overall durability, energy efficiency, lifecycle performance and human productivity. These topics will be explored within the infrastructure of several green building metrics such as LEED, Living Building Challenge, as well as simple good green building practices when not pursuing a green building certification. Within these strategies, the course will integrate local sustainability initiatives and will translate these trends and best practices into user-friendly tools that can be applied to future projects.
AIA HSW # RWNA21050601
Provider: Rockwool
Presenter: Pamela Sadler
Credits: 1 AIA HSW, 1 OAA, OAQ, SAA, MAA, AAPEI, NWTAA,

09:05 AM
Review of Session Code Process
09:10 AM
Acetylated Wood: Discover the Difference for Siding, Decking, and More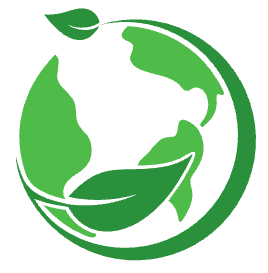 09:10 AM - 10:10 AM
This course discusses the process of wood acetylation, the resulting changes to wood, applications for acetylated wood, its green credentials and a number of case studies involving acetylated wood.
AIA HSW # Accoya2020 | GBCI (USGBC/CAGBC) # 920022858
Provider: Accsys Technology / Titan Wood Inc.
Presenter: Daniel Trebelhorn
Credits: 1 AIA HSW, 1 GBCI (USGBC/CAGBC), 1 AIBC Core LU, 1 AAA Structured LU, 1 OAA, OAQ, SAA, MAA, AAPEI, NWTAA, 1 AIBD Primary,

10:30 AM
Coating of Aluminum Extrusions
10:30 AM - 11:30 AM
Provides an overview of aluminum extrusion coatings and includes discussions on the aluminum extrusion process; a comparison of powder and liquid coatings; an overview of the chrome and the chrome-free pretreatment processes; and, the performance objectives of AAMA testing standards.
AIA HSW # AG1012020
Provider: Barrette Outdoor Living Inc.
Presenter: Taylor Coley
Credits: 1 AIA HSW, 1 AIBC Core LU, 1 AAA Structured LU, 1 OAA, OAQ, SAA, MAA, AAPEI, NWTAA, 1 AIBD Primary,

11:30 AM
Materials Transparency from BPMs to You
11:30 AM - 12:30 PM
In this one-hour presentation, we explore materials transparency and outline how material selection affects our built environment and the health, safety and welfare of applicators and building occupants. Attendees will learn how to review transparency documents including HPDs and Declare Labels and be able identify important information on those documents. In addition to increasing document literacy, we map how materials transparency and transparency documentation contributes to programs like LEED, LBC, and WELL. Finally, we examine case studies that have capitalized on the benefits of materials transparency.
AIA HSW # PRO050
Provider: Prosoco
Presenter: Alex Boyer
Credits: 1 AIA HSW, 1 AIBC Core LU, 1 AAA Structured LU, 1 OAA, OAQ, SAA, MAA, AAPEI, NWTAA,

01:20 PM
Designing for Sound Control: Effective, GREEN, Principles and Practices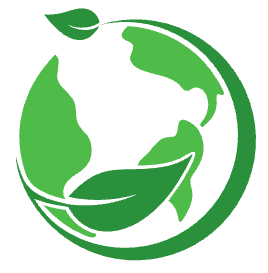 01:20 PM - 02:20 PM
In this one-hour course, design professionals will gain practical knowledge of effective principles of sound control and how they can be applied to the design of wall and floor/ceiling assemblies. We will discuss building code criteria and guidelines, including strategies to meet these requirements utilizing cellulosic fiberboard. By the end of this course, design professionals will be able to specify optimal sound control strategies that best fit each project's needs.
AIA HSW # soundatten24 | GBCI (USGBC/CAGBC) # 920027579
Provider: Homasote
Presenter: Paul Volkoff
Credits: 1 AIA HSW, 1 GBCI (USGBC/CAGBC), 1 OAA, OAQ, SAA, MAA, AAPEI, NWTAA, 1 AIBD Primary,

02:20 PM
Specify Today's Hardwood Floors with Confidence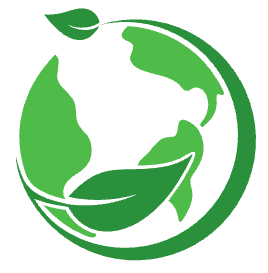 02:20 PM - 03:20 PM
With a long history of specifying hardwood floors, architects and builders understand the benefits and challenges of working with the material. There's no doubt that occupants of residential and commercial buildings love the look and feel of hardwoods under their feet. But specifiers may presume that hardwood floors are more expensive and that an alternative product may install and repair easier. Architects may also be concerned that the wood is sustainably sourced. Innovation in today's solid-hardwood floors delivers renewed confidence to specifiers. This course will describe the floating hardwood floor and the solutions it brings to green building, to ease of installation and repair, and to beauty that will last for generations.
AIA HSW # SFSpecFloor | GBCI (USGBC/CAGBC) # 920027538
Provider: Steller Floors

Britta Teller

Presenter

Britta Teller is Chief Sustainability Officer and a Co-Founder at Steller Floors. Five years ago, she pivoted away from her PhD-academic career in ecology and statistics to co-found Steller Floors in Tyrone, PA. Today, her team uses their exciting and innovative hardwood floors to make a positive difference in both global climate change and in their rural Pennsylvania area. Steller Floors manufactures sustainable, high quality, solid hardwood floors. With a unique ability to remove single planks from the center of the floor using a suction cup, demos of the product have gone viral on youtube, instagram and tiktok, organically earning over 10M views and engaging viewers worldwide. The flexible design of Steller Hardwood Floors, which don't use nails or glue, has also won critical acclaim in magazines like This Old House Magazine and Fine Homebuilding. Steller Floors have earned unique cross-over popularity between professional builders, architects and DIY homeowners, which is uncommon among building products and finishes.

Credits: 1 AIA HSW, 1 GBCI (USGBC/CAGBC), 1 OAA, OAQ, SAA, MAA, AAPEI, NWTAA, 1 Sustainable Design, 1 AIBD Primary,

Download program
Add to Google Calendar/iCal
*This Agenda is final but is subject to updates, additions and changes.
Additional Information
Attention AIA Members - You can only take a course once in its lifespan (3 years) - Members may repeat a course, but no additional credit will be awarded.