FREE Live Interactive Webcast - Education (School, College, University) - Eastern Time Zone
FREE Live Interactive Webcast - Education (School, College, University) - Eastern Time Zone
Event Info
Date Tuesday,
November 15, 2022
---
Starting Time 08:00 AM (EST)
07:00 AM (CST)
06:00 AM (MST)
05:00 AM (PST)
04:00 AM (AKDT)
02:00 AM (HST)

Program End 03:35 PM (EST)
2:35 PM (CST)
1:35 PM (MST)
12:35 PM (PST)
11:35 AM (AKDT)
09:35 AM (HST)

Credits Earned
5 AIA HSW
3 GBCI (USGBC/CAGBC)
1 IDCEC
4 AIBC Core LU
3 AAA Structured LU
5 OAA, OAQ, SAA, MAA, AAPEI, NWTAA

Day Program*
08:00 AM
Welcome, certificate & credit reporting instructions
08:05 AM
Solving the Concrete Moisture Issue: Commercial, Environmental and Health Benefits of Impermeable Concrete and Permanent Impermeable Repair Materials
08:05 AM - 09:05 AM
This Program addresses the impact of traditional & impermeable concrete inside & outside the building envelope. It discusses methods to improve durability and consequent sustainability of all concrete applications. It discusses the concrete industries' efforts to lower the carbon footprint. It provides a solution to moisture & flooring problems as well as water and damp-proof concrete. Techniques and materials used to permanently repair concrete are discussed.
AIA HSW # SPGVLMGK4041
Provider: SPG (Specialty Products Group)
Presenter: Scott Bergsbaken
Credits: 1 AIA HSW, 1 OAA, OAQ, SAA, MAA, AAPEI, NWTAA,

09:05 AM
Review of Session Code Process
09:10 AM
Making Sense of Sealants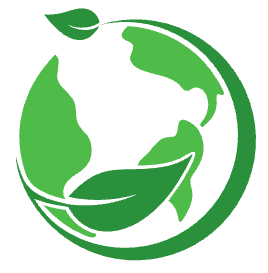 09:10 AM - 10:10 AM
Participants will learn about the different families of sealants and how to choose the correct product for each application. We will discuss the effect of UV light on sealants and the difference between structural or non structural silicon sealant. And finally, the importance of surface preparation before sealing joints.
AIA HSW # AdfSealant2020 | USGBC # 920025313
Provider: Adfast
Presenter: Paul Dubois
Credits: 1 AIA HSW, 1 GBCI (USGBC/CAGBC), 1 AIBC Core LU, 1 AAA Structured LU, 1 OAA, OAQ, SAA, MAA, AAPEI, NWTAA,

10:20 AM
Sponsor
Art Massif Wood Structure - Geneviève Constancis
10:30 AM
Eliminating Concrete Moisture through Sustainable Design
10:30 AM - 11:30 AM
Few aspects of the design process are conducted in "silos" as disassociated from one another as how many projects approach interior concrete slab specifications and subsequent flooring specification sections. This is not done intentionally, rather it is by-product of lack of coordination, and fundamental misunderstanding, between those involved with the structural elements and those involved with the aesthetic and finishing elements. During this presentation, we will discuss sustainability and what it means; drawing the attendee into a clear discussion of how sustainability relates to LEED, Lean Construction, Green Building, and process improvement. Inconsistencies with current specification processes related to concrete moisture as compared to the tenets of sustainability will be exposed, with clear recommendations given as to how the specifying professional can resolve those disconnects.
AIA HSW # ISL03K
Provider: ISE Logik Industries
Presenter: Mike Nuckolls
Credits: 1 AIA HSW, 1 IDCEC, 1 AIBC Core LU, 1 AAA Structured LU, 1 OAA, OAQ, SAA, MAA, AAPEI, NWTAA,

11:30 AM
Sponsor
QWEB (Quebec Wood Export Bureau) - Eli Gould
11:40 AM
High-Performance Glass and Aluminum Building Envelopes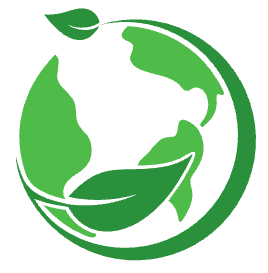 11:40 AM - 12:40 PM
This course provides a comprehensive understanding of the glass-aluminum building envelope featured in high-rise construction. We'll review the three main- types of curtain walls and the installation process for each. Design and functionality will be addressed specifically to project objectives along with the environment-conscious benefits of using glass and aluminum. Lastly, the course will review how to avoid moisture, temperature, and other pitfalls and failures in curtain-wall installation.
AIA HSW # AluTech01 | USGBC # 920021394
Provider: Alumin Techno (Alutech)
Presenter: Dmitry Avramenko
Credits: 1 AIA HSW, 1 GBCI (USGBC/CAGBC), 1 AIBC Core LU, 1 OAA, OAQ, SAA, MAA, AAPEI, NWTAA,

12:50 PM
Sponsor
Lincora - Ben Desjardins
01:00 PM
LEED Pilot Credit #103: Integrative Analysis of Building Materials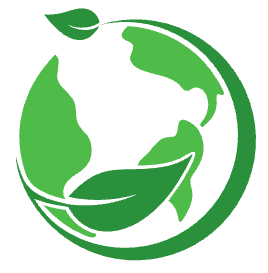 01:00 PM - 02:00 PM
In the materials selection process, builders seek to balance numerous product performance attributes, including durability, aesthetics and health, safety and environmental impacts. Transparency and life cycle thinking are central components of a robust materials selection process, one that enables builders to choose the most appropriate materials for their project. The U.S. Green Building Council now offers an innovative LEED pilot credit (#103), Integrative Analysis of Building Materials, to encourage building project teams to evaluate products and materials using available life cycle information to identify those that have positive environmental, health and safety impacts. The credit informs project team decisions by providing access to information shared by building materials manufacturers on their product's life cycle impacts.
AIA HSW # ACC304 | USGBC # 920021718
Provider: American Chemistry Council (ACC)
Presenter: Jack Armstrong
Credits: 1 AIA HSW, 1 GBCI (USGBC/CAGBC), 1 AIBC Core LU, 1 AAA Structured LU, 1 OAA, OAQ, SAA, MAA, AAPEI, NWTAA,

Download program
Add to Google Calendar/iCal
*This Agenda is final but is subject to updates, additions and changes.
Additional Information
Attention AIA Members - You can only take a course once in its lifespan (3 years) - Members may repeat a course, but no additional credit will be awarded.