Free Live Interactive Webcast - Fire-Rated Products and Fire-Safety Design Solutions - Pacific & Mountain Time Zones
Free Live Interactive Webcast - Fire-Rated Products and Fire-Safety Design Solutions - Pacific & Mountain Time Zones
Event Info
Date Wednesday,
December 6, 2023
---
Starting Time 11:00 AM (EST)
10:00 AM (CST)
09:00 AM (MST)
08:00 AM (PST)
07:00 AM (AKDT)
05:00 AM (HST)

Program End 01:25 PM (EST)
12:25 PM (CST)
11:25 AM (MST)
10:25 AM (PST)
09:25 AM (AKDT)
07:25 AM (HST)

Credits Earned
2 AIA HSW
1 GBCI (USGBC/CAGBC)
2 AIBC Core LU
1 AAA Structured LU
2 OAA, OAQ, SAA, MAA, AAPEI, NWTAA
1 AIBD Elective
1 AIBD Primary

Day Program*
08:00 AM
Welcome, Credits, and Certificates
08:05 AM
Designing For Fire Safety
08:05 AM - 09:05 AM
When considering the building enclosure, fire safety is an important design factor and needs to be considered hand-in-hand with energy code requirements. By developing a better understanding of how the material and systems testing standards for fire safety can impact the overall design, architects and designers can confidently and freely design spaces that could save lives in the event of fire.This presentation will review common fire standards including NFPA 285 test standard. It will outline the criteria for compliance, as well as identify triggers and contributors under the different standards. Participants will review how the selection building components such as insulation, air/water resistive barriers, claddings finishes, can affect the fire performance of an assembly, and identify solutions and common paths for compliance.
AIA HSW # RWNA210501
Provider: Rockwool
Presenter: Pamela Sadler
Credits: 1 AIA HSW, 1 AIBC Core LU, 1 OAA, OAQ, SAA, MAA, AAPEI, NWTAA, 1 AIBD Primary,

09:05 AM
Review of Session Code Process
09:10 AM
Sponsor
Chemical Technologies Holding, Inc - Andrew Dingman
09:20 AM
PreFabricated Fireproof Columns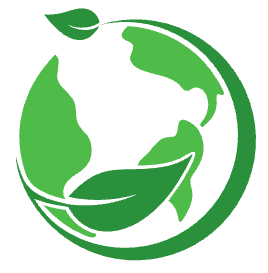 09:20 AM - 10:20 AM
Structural fire protection guards essential structural components from the devastating effects of fire. This course examines the various active and passive fireproof methods that are available with a focus on the features, types, and design considerations of prefabricated fireproof structural columns designed for exposed exterior and interior load-bearing columns. We also discuss Glass Fireproof Columns and possible applications.
AIA HSW # USFT01 | GBCI (USGBC/CAGBC) # 920026530
Provider: Fire-Trol

Tricia Brindle

Presenter

Credits: 1 AIA HSW, 1 GBCI (USGBC/CAGBC), 1 AIBC Core LU, 1 AAA Structured LU, 1 OAA, OAQ, SAA, MAA, AAPEI, NWTAA, 1 AIBD Elective,

Download program
Add to Google Calendar/iCal
*This Agenda is final but is subject to updates, additions and changes.
Additional Information
Attention AIA Members - You can only take a course once in its lifespan (3 years) - Members may repeat a course, but no additional credit will be awarded.