FREE Live Interactive Webcast - Fire-Rated Products and Their Design Solutions
FREE Live Interactive Webcast - Fire-Rated Products and Their Design Solutions
Event Info
Date Wednesday,
April 20, 2022
---
Starting Time 08:00 AM (EDT)
07:00 AM (CDT)
06:00 AM (MDT)
05:00 AM (PDT)
04:00 AM (AKDT)
02:00 AM (HADT)

Program End 02:15 PM (EDT)
01:15 PM (CDT)
12:15 PM (MDT)
11:15 AM (PDT)
10:15 AM (AKDT)
08:15 AM (HADT)

Credits Earned
5 AIA HSW
1 GBCI (USGBC/CAGBC)
2 AIBC Core LU
1 AAA Structured LU
5 OAA, OAQ, SAA, MAA, AAPEI, NWTAA
1 AIBD Primary

Day Program*
08:00 AM
Welcome, Credits, and Certificates
08:05 AM
Insulated Metal Panels: A Fire-Rated Solution for the Building Envelope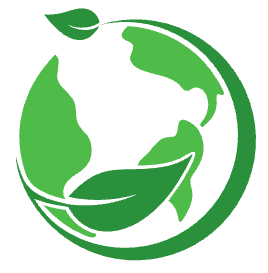 08:05 AM - 09:05 AM
The building-envelope is one of the most important elements of an architect's design. Not only does it determine the aesthetic for the building it also dictates the performance of the structure for decades to come.
The Insulated Metal Panel (IMP) features a mineral-wool core that delivers fire-rated protection and energy-saving thermal performance without compromising beautiful design. This course explains how the IMP meets those expectations and more in a cost-effective manner.
This course will deliver tremendous inspiration through project examples with numerous combinations of colors, materials, textures, and even curves that meet the functionality of any building type.
AIA HSW # IMPFire | GBCI (USGBC/CAGBC) # 920025883
Provider: Norbec Architectural Inc.
Presenter: John Bilotta
Credits: 1 AIA HSW, 1 GBCI (USGBC/CAGBC), 1 OAA, OAQ, SAA, MAA, AAPEI, NWTAA,

09:05 AM
Review of Session Code Process
09:10 AM
Designing For Fire Safety
09:10 AM - 10:10 AM
When considering the building enclosure, fire safety is an important design factor and needs to be considered hand-in-hand with energy code requirements. By developing a better understanding of how the material and systems testing standards for fire safety can impact the overall design, architects and designers can confidently and freely design spaces that could save lives in the event of fire.This presentation will review common fire standards including NFPA 285 test standard. It will outline the criteria for compliance, as well as identify triggers and contributors under the different standards. Participants will review how the selection building components such as insulation, air/water resistive barriers, claddings finishes, can affect the fire performance of an assembly, and identify solutions and common paths for compliance.
AIA HSW # RWNA210501
Provider: Rockwool
Presenter: Michael Maguire
Credits: 1 AIA HSW, 1 AIBC Core LU, 1 OAA, OAQ, SAA, MAA, AAPEI, NWTAA, 1 AIBD Primary,

10:30 AM
Magnesium Oxide (MgO) Floor Panels for Multifamily Buildings
10:30 AM - 11:30 AM
A streamlined approach to achieve better acoustics and fire resistance
AIA HSW # HEW 302
Provider: Huber Engineered Woods
Presenter: Curtis Bolton
Credits: 1 AIA HSW, 1 OAA, OAQ, SAA, MAA, AAPEI, NWTAA,

11:30 AM
Integrated Fire and Smoke Door Systems: Specifying Your Own Safety Net
11:30 AM - 12:30 PM
In this course we will discuss integrated doors systems, sustainability, compliance, and code. We will understand the importance of smoke and fire protection in various applications and vertical markets and how with the proper protection from integrated door systems, you can save lives. We will present benefits of the integrated door system for fire and smoke. As a learner, you will have the opportunity to see real life examples and apply those to current buildings. You will see how and when to use these systems and the simplicity there is when so much weight is on your shoulders.
AIA HSW # TD-IFSDS-F2F
Provider: Total Door Systems - Architectural Door Consultants
Presenter: Candace Kitchen
Credits: 1 AIA HSW, 1 AIBC Core LU, 1 AAA Structured LU, 1 OAA, OAQ, SAA, MAA, AAPEI, NWTAA,

01:10 PM
Gravity Fail Safe Fire Protective Smoke Curtains Technology
01:10 PM - 02:10 PM
smoke curtain technology, which allows for more open space and natural light (providing LEED credit) in a building while protecting its occupants for safe evacuation by keeping the smoke layer six feet above the finished floor during a fire condition. Our automatic smoke barriers and partitions allow for open corridors in the atrium and are utilized for area separation. We create smoke datums with our technology under NFPA 92B guidelines in conjunction with smoke control to reduce extraction and make up air requirements. In our projects over-seas, our associates use less smoke extraction, and use more curtain systems to create more datums.

We are UL listed under UL 10D Fire Protective Curtains which UL established for our product. We are the only product in the world that holds this designation. We currently hold a UL S label for UL 1784 and a UL oversize report AND UL 864 for our group control panels. We have installed at The Kennedy Center for the Performing Arts, Federal Housing Finance Agency, UNC Dental School, MIT Neural and Cognitive Sciences Building, UMASS Integrated Sciences Building, PRINCETON Chemistry Building, FIU School for International and Public Affairs, Max Planck Institute (Florida), PNC Place in Washington, DC among many others and are currently installing at the Smithsonian National Museum of Natural History, as well as several Ground Zero and government installations.
AIA HSW # 000003
Provider: U.S. Smoke & Fire Corp
Presenter: Cyrus Sadeghian
Credits: 1 AIA HSW, 1 OAA, OAQ, SAA, MAA, AAPEI, NWTAA,

Download program
Add to Google Calendar/iCal
*This Agenda is final but is subject to updates, additions and changes.
Additional Information
Attention AIA Members - You can only take a course once in its lifespan (3 years) - Members may repeat a course, but no additional credit will be awarded.