FREE Live Interactive Webcast - Institutional and Government Building Solutions - North America
FREE Live Interactive Webcast - Institutional and Government Building Solutions - North America
Event Info
Date Tuesday,
May 30, 2023
---
Starting Time 12:00 PM (EST)
11:00 AM (CST)
10:00 AM (MST)
09:00 AM (PST)
08:00 AM (AKDT)
06:00 AM (HST)

Program End 03:45 PM (EST)
02:45 PM (CST)
01:45 PM (MST)
12:45 PM (PST)
11:45 AM (AKDT)
09:45 AM (HST)

Credits Earned
3 AIA HSW
2 GBCI (USGBC/CAGBC)
3 AIBC Core LU
3 AAA Structured LU
3 OAA, OAQ, SAA, MAA, AAPEI, NWTAA
1 Sustainable Design
2 AIBD Elective

Day Program*
12:00 PM
Welcome, Credits, and Certificates
12:05 PM
Acoustic Door Assemblies and Their Role in Sound Control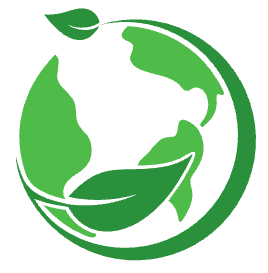 12:05 PM - 01:05 PM
Sound control is a critical element to a building's design. How an occupant will use the space must be understood in order to deliver a healthy and functional environment free of noise. Is speech privacy important? Is this a learning environment? Does the office open to a manufacturing floor? We all think of the walls, ceiling, and floor when discussing sound attenuation. But we must not overlook the importance of an acoustic-door assembly. Without the proper acoustic door, the sound-control goals in an acoustic plan may not be met. This course will review healthy sound levels and how to test and identify target STC ratings. We'll discuss the elements of the acoustic-door assembly and how the assembly addresses fire-ratings and ADA compliance, contributes to LEED certification and green building, and provides security for classified files and electronic data.
AIA HSW # AAD001 | GBCI (USGBC/CAGBC) # 920024242
Provider: Ambico Ltd.
Presenter: Steve Peterman
Credits: 1 AIA HSW, 1 GBCI (USGBC/CAGBC), 1 AIBC Core LU, 1 AAA Structured LU, 1 OAA, OAQ, SAA, MAA, AAPEI, NWTAA,

01:05 PM
Review of Session Code Process
01:10 PM
Hotel Marcel & Sinclair Hotel-A case study on Hotel Energy Efficiency
01:10 PM - 02:10 PM
In the last few years, two hotels in the US stand out regarding hotel efficiency, the Hotel Marcel and the Sinclair Hotel.
The Sinclair Hotel installed low voltage lighting and other technologies with state of the art technology and lowered the overall cost of their overhead by over 35% percent.
The Hotel Marcel took this one large step further and is the first net-zero energy hotel. Both of these hotels are registered as historical buildings.
This presentation focuses on the low voltage technology that is making it happen!
AIA HSW # FSR729
Provider: FSR Inc
Presenter: Glenn Collinge
Credits: 1 AIA HSW, 1 AIBC Core LU, 1 AAA Structured LU, 1 OAA, OAQ, SAA, MAA, AAPEI, NWTAA, 1 Sustainable Design, 1 AIBD Elective,

02:20 PM
Sponsor
Lincora - Ben Desjardins
02:30 PM
Sponsor
QWEB (Quebec Wood Export Bureau) - Eli Gould
02:40 PM
PreFabricated Fireproof Columns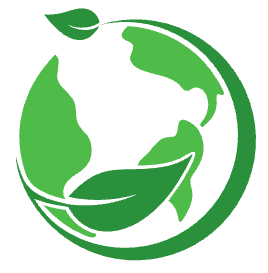 02:40 PM - 03:40 PM
Structural fire protection guards essential structural components from the devastating effects of fire. This course examines the various active and passive fireproof methods that are available with a focus on the features, types, and design considerations of prefabricated fireproof structural columns designed for exposed exterior and interior load-bearing columns. We also discuss Glass Fireproof Columns and possible applications.
AIA HSW # USFT01 | GBCI (USGBC/CAGBC) # 920026530
Provider: Fire-Trol

Tricia Brindle

Presenter

Credits: 1 AIA HSW, 1 GBCI (USGBC/CAGBC), 1 AIBC Core LU, 1 AAA Structured LU, 1 OAA, OAQ, SAA, MAA, AAPEI, NWTAA, 1 AIBD Elective,

Download program
Add to Google Calendar/iCal
*This Agenda is final but is subject to updates, additions and changes.
Additional Information
Attention AIA Members - You can only take a course once in its lifespan (3 years) - Members may repeat a course, but no additional credit will be awarded.