FREE Live Interactive Webcast - Mixed-Topics - Eastern Time Zone - FALL
FREE Live Interactive Webcast - Mixed-Topics - Eastern Time Zone - FALL
Event Info
Date Thursday,
August 17, 2023
---
Starting Time 08:00 AM (EDT)
07:00 AM (CDT)
06:00 AM (MDT)
05:00 AM (PDT)
04:00 AM (AKDT)
03:00 AM (HADT)

Program End 03:25 PM (EDT)
02:25 PM (CDT)
01:25 PM (MDT)
12:25 PM (PDT)
11:25 AM (AKDT)
10:25 AM (HADT)

Credits Earned
1 AIA LU
4 AIA HSW
2 GBCI (USGBC/CAGBC)
4 AIBC Core LU
4 AAA Structured LU
5 OAA, OAQ, SAA, MAA, AAPEI, NWTAA

Day Program*
08:00 AM
Welcome, Credits, and Certificates
08:05 AM
Acoustic Door Assemblies and Their Role in Sound Control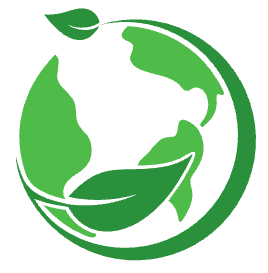 08:05 AM - 09:05 AM
Sound control is a critical element to a building's design. How an occupant will use the space must be understood in order to deliver a healthy and functional environment free of noise. Is speech privacy important? Is this a learning environment? Does the office open to a manufacturing floor? We all think of the walls, ceiling, and floor when discussing sound attenuation. But we must not overlook the importance of an acoustic-door assembly. Without the proper acoustic door, the sound-control goals in an acoustic plan may not be met. This course will review healthy sound levels and how to test and identify target STC ratings. We'll discuss the elements of the acoustic-door assembly and how the assembly addresses fire-ratings and ADA compliance, contributes to LEED certification and green building, and provides security for classified files and electronic data.
AIA HSW # AAD001 | GBCI (USGBC/CAGBC) # 920024242
Provider: Ambico Ltd.
Presenter: Jack Shinder
Credits: 1 AIA HSW, 1 GBCI (USGBC/CAGBC), 1 AIBC Core LU, 1 AAA Structured LU, 1 OAA, OAQ, SAA, MAA, AAPEI, NWTAA,

09:05 AM
Review of Session Code Process
09:10 AM
Introduction to Vuelift Elevators
09:10 AM - 10:10 AM
This course is an introduction to Vuelift panoramic residential elevators and provides an overview of its features and design applications. This session will cover technical aspects and benefits of this type of elevator as well as applicable code and regulation requirements.
AIA HSW # AIASAV301-2021
Provider: Savaria Concord Lifts

Christopher Baker

Presenter

Credits: 1 AIA HSW, 1 AIBC Core LU, 1 AAA Structured LU, 1 OAA, OAQ, SAA, MAA, AAPEI, NWTAA,

10:20 AM
Sponsor
Lincora - Ben Desjardins
10:30 AM
Coating of Aluminum Extrusions
10:30 AM - 11:30 AM
Provides an overview of aluminum extrusion coatings and includes discussions on the aluminum extrusion process; a comparison of powder and liquid coatings; an overview of the chrome and the chrome-free pretreatment processes; and, the performance objectives of AAMA testing standards.
AIA HSW # AG1012020
Provider: Barrette Outdoor Living Inc.
Presenter: Taylor Coley
Credits: 1 AIA HSW, 1 AIBC Core LU, 1 AAA Structured LU, 1 OAA, OAQ, SAA, MAA, AAPEI, NWTAA,

11:30 AM
High-Performance Glass and Aluminum Building Envelopes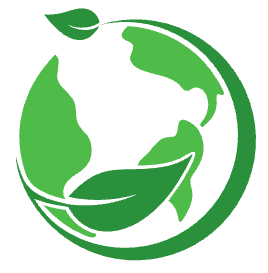 11:30 AM - 12:30 PM
This course provides a comprehensive understanding of the glass-aluminum building envelope featured in high-rise construction. We'll review the three main- types of curtain walls and the installation process for each. Design and functionality will be addressed specific to project objectives along with the environment-conscious benefits of using glass and aluminum. Lastly, the course will review how to avoid moisture, temperature, and other pitfalls and failures in curtain-wall installation.
AIA HSW # AluTech23 | GBCI (USGBC/CAGBC) # 0920027583
Provider: Alumin Techno (Alutech)
Presenter: Dmitry Avramenko
Credits: 1 AIA HSW, 1 GBCI (USGBC/CAGBC), 1 AIBC Core LU, 1 AAA Structured LU, 1 OAA, OAQ, SAA, MAA, AAPEI, NWTAA,

01:20 PM
Reviving the Lost Art of Moldings
01:20 PM - 02:20 PM
Why does a room feel right when you walk into it? What's the significance of scale and proportion? Have we lost our "design" roots? This AIA continuing education program touches on these issues and more, looking back to the Greek's, the evolution of moldings, and why they make such an impact on any building project. Understand why moldings play such an important role in the design of structures, making them ascetically pleasing while creating an emotional response.
AIA LU # LostArt2020
Provider: WindsorONE
Presenter: Dave Rogers
Credits: 1 AIA LU, 1 OAA, OAQ, SAA, MAA, AAPEI, NWTAA,

Download program
Add to Google Calendar/iCal
*This Agenda is final but is subject to updates, additions and changes.
Additional Information
Attention AIA Members - You can only take a course once in its lifespan (3 years) - Members may repeat a course, but no additional credit will be awarded.