FREE Live Interactive Webcast - Mixed Topics
FREE Live Interactive Webcast - Mixed Topics
Event Info
Date Thursday,
September 29, 2022
---
Starting Time 10:00 AM (EDT)
09:00 AM (CDT)
08:00 AM (MDT)
07:00 AM (PDT)
06:00 AM (AKDT)
04:00 AM (HADT)

Program End 02:35 PM (EDT)
01:35 PM (CDT)
12:35 PM (MDT)
11:35 AM (PDT)
10:35 AM (AKDT)
08:35 AM (HADT)

Credits Earned
3 AIA HSW
2 GBCI (USGBC/CAGBC)
1 IDCEC
3 AIBC Core LU
3 AAA Structured LU
3 OAA, OAQ, SAA, MAA, AAPEI, NWTAA
1 AIBD Primary

Day Program*
08:00 AM
Welcome, Credits, and Certificates
08:05 AM
Understanding Advanced Wall Systems with Continuous Insulation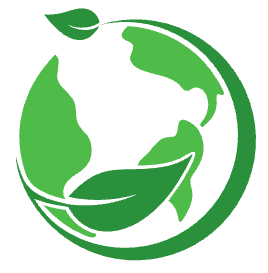 08:05 AM - 09:05 AM
This session explores evolving trends in building enclosure technology, and subsequent changes in energy efficient building design; with especial focus on the role of continuous exterior insulation (CI). The net energy savings realized in a properly insulated building are by now well understood, and these savings are increasingly being required by stringent local building and energy codes. Current building science research and field monitoring data will be presented, to demonstrate how the effective R value of various insulating materials perform and change in differing regional climates, temperature ranges, and seasonal conditions. Strategies for designing and constructing highly insulated and cost effective wall assemblies while still minimizing thermal bridging are also discussed.
AIA HSW # RWNA202 | GBCI (USGBC/CAGBC) # 920023529
Provider: Rockwool
Presenter: Wally Hallowes
Credits: 1 AIA HSW, 1 GBCI (USGBC/CAGBC), 1 AIBC Core LU, 1 AAA Structured LU, 1 OAA, OAQ, SAA, MAA, AAPEI, NWTAA,

09:05 AM
Session Code Process
09:10 AM
Acetylated Wood: Discover the Difference for Siding, Decking, and More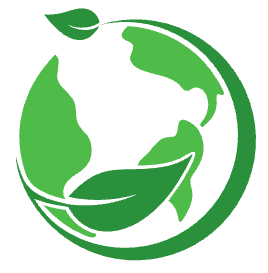 09:10 AM - 10:10 AM
This course discusses the process of wood acetylation, the resulting changes to wood, applications for acetylated wood, its green credentials and a number of case studies involving acetylated wood.
AIA HSW # Accoya2020 | GBCI (USGBC/CAGBC) # 920022858
Provider: Accsys Technology / Titan Wood Inc.

Douglas Gillikin

Presenter

Doug has over 20 years in millwork manufacturing, national account sales and project management. Having been on all sides of the process, he understands the challenges faced beginning with inspiration, design to installation.

Credits: 1 AIA HSW, 1 GBCI (USGBC/CAGBC), 1 AIBC Core LU, 1 AAA Structured LU, 1 OAA, OAQ, SAA, MAA, AAPEI, NWTAA, 1 AIBD Primary,

10:20 AM
Sponsor
QWEB (Quebec Wood Export Bureau) - Eli Gould
10:30 AM
Eliminating Concrete Moisture through Sustainable Design
10:30 AM - 11:30 AM
Few aspects of the design process are conducted in "silos" as disassociated from one another as how many projects approach interior concrete slab specifications and subsequent flooring specification sections. This is not done intentionally, rather it is by-product of lack of coordination, and fundamental misunderstanding, between those involved with the structural elements and those involved with the aesthetic and finishing elements. During this presentation, we will discuss sustainability and what it means; drawing the attendee into a clear discussion of how sustainability relates to LEED, Lean Construction, Green Building, and process improvement. Inconsistencies with current specification processes related to concrete moisture as compared to the tenets of sustainability will be exposed, with clear recommendations given as to how the specifying professional can resolve those disconnects.
AIA HSW # ISL03K
Provider: ISE Logik Industries
Presenter: Mike Nuckolls
Credits: 1 AIA HSW, 1 IDCEC, 1 AIBC Core LU, 1 AAA Structured LU, 1 OAA, OAQ, SAA, MAA, AAPEI, NWTAA,

Download program
Add to Google Calendar/iCal
*This Agenda is final but is subject to updates, additions and changes.
Additional Information
Attention AIA Members - You can only take a course once in its lifespan (3 years) - Members may repeat a course, but no additional credit will be awarded.