FREE Live Interactive Webcast - Moisture Prevention and Waterproofing Design Solutions - Eastern Time Zone
FREE Live Interactive Webcast - Moisture Prevention and Waterproofing Design Solutions - Eastern Time Zone
Event Info
Date Thursday,
February 23, 2023
---
Starting Time 08:00 AM (EST)
07:00 AM (CST)
06:00 AM (MST)
05:00 AM (PST)
04:00 AM (AKDT)
02:00 AM (HST)

Program End 12:35 PM (EST)
11:35 AM (CST)
10:35 AM (MST)
09:35 AM (PST)
08:35 AM (AKDT)
06:35 AM (HST)

Credits Earned
4 AIA HSW
1 GBCI (USGBC/CAGBC)
1 IDCEC
3 AIBC Core LU
3 AAA Structured LU
4 OAA, OAQ, SAA, MAA, AAPEI, NWTAA
1 AIBD Primary

Day Program*
08:00 AM
Welcome, Credits, and Certificates
08:05 AM
Sustainable Exterior Envelope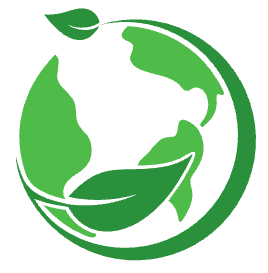 08:05 AM - 09:05 AM
This course focuses on the effect biological and physical agents have on the wood substrate of the exterior building envelope. After reviewing these agents, you will learn how proper installation and best building practices can limit the exposure these agents can pose to your project. Durable wood substrates will also be discussed with a comparison of popular man-made durability agents used to further protect the exterior envelope.
AIA HSW # ExtEnv2020 | GBCI (USGBC/CAGBC) # 920026001
Provider: WindsorONE
Presenter: Dave Rogers
Credits: 1 AIA HSW, 1 GBCI (USGBC/CAGBC), 1 AIBC Core LU, 1 AAA Structured LU, 1 OAA, OAQ, SAA, MAA, AAPEI, NWTAA, 1 AIBD Primary,

09:05 AM
Review of Session Code Process
09:10 AM
Eliminating Concrete Moisture through Sustainable Design
09:10 AM - 10:10 AM
Few aspects of the design process are conducted in "silos" as disassociated from one another as how many projects approach interior concrete slab specifications and subsequent flooring specification sections. This is not done intentionally, rather it is by-product of lack of coordination, and fundamental misunderstanding, between those involved with the structural elements and those involved with the aesthetic and finishing elements. During this presentation, we will discuss sustainability and what it means; drawing the attendee into a clear discussion of how sustainability relates to LEED, Lean Construction, Green Building, and process improvement. Inconsistencies with current specification processes related to concrete moisture as compared to the tenets of sustainability will be exposed, with clear recommendations given as to how the specifying professional can resolve those disconnects.
AIA HSW # ISL03K
Provider: ISE Logik Industries
Presenter: Dean Craft
Credits: 1 AIA HSW, 1 IDCEC, 1 AIBC Core LU, 1 AAA Structured LU, 1 OAA, OAQ, SAA, MAA, AAPEI, NWTAA,

10:20 AM
Sponsor
QWEB (Quebec Wood Export Bureau) - Eli Gould
10:30 AM
Compatibility and Adhesion Problems Between Sealants and Substrates
10:30 AM - 11:30 AM
Sealants are key in the occupant comfort and health by preventing air, mold, and moisture to penetrate the building. In this course, participants will learn what can result from incompatibility and adhesion problems between various sealants in contact with different substrates.
AIA HSW # AdfSubstrate21
Provider: Adfast
Presenter: Dan Garnett
Credits: 1 AIA HSW, 1 AIBC Core LU, 1 AAA Structured LU, 1 OAA, OAQ, SAA, MAA, AAPEI, NWTAA,

11:30 AM
The Importance of Space. Rainscreen Technology in Residential Building Design
11:30 AM - 12:30 PM
This course explains the advantages to construction rainscreen wall assemblies. We explain the differences between direct applied, vented and ventilated wall system. How to be code compliant and the various material options on the market today to help create a healthy wall system in multi-family and single family residential homes. We also touch upon the benefits of building with rainscreen technology in the commercial building sector.
AIA HSW # T2022
Provider: Advanced Building Products, Inc.
Presenter: keith Lolley
Credits: 1 AIA HSW, 1 OAA, OAQ, SAA, MAA, AAPEI, NWTAA,

Download program
Add to Google Calendar/iCal
*This Agenda is final but is subject to updates, additions and changes.
Additional Information
Attention AIA Members - You can only take a course once in its lifespan (3 years) - Members may repeat a course, but no additional credit will be awarded.