FREE Live Interactive Webcast - Outdoor Living and Landscaping Design Solutions - North America
FREE Live Interactive Webcast - Outdoor Living and Landscaping Design Solutions - North America
Event Info
Date Tuesday,
February 14, 2023
---
Starting Time 12:00 PM (EST)
11:00 AM (CST)
10:00 AM (MST)
09:00 AM (PST)
08:00 AM (AKDT)
06:00 AM (HST)

Program End 04:35 PM (EST)
3:35 PM (CST)
2:35 PM (MST)
1:35 PM (PST)
12:35 PM (AKDT)
10:35 AM (HST)

Credits Earned
4 AIA HSW
1 GBCI (USGBC/CAGBC)
1 AIBC Core LU
1 AAA Structured LU
4 OAA, OAQ, SAA, MAA, AAPEI, NWTAA

Day Program*
12:00 PM
Welcome, Credits, and Certificates
12:05 PM
Prefabricated Ornamental Railing Systems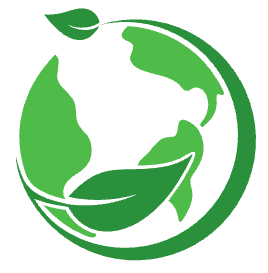 12:05 PM - 01:05 PM
This course is designed to teach the attendee the differences between custom ornamental railing systems fabricated locally versus those fabricated 100% offsite.
AIA HSW # K1608D | GBCI (USGBC/CAGBC) # 920020642
Provider: AGS Stainless Inc.
Presenter: Milena Conn
Credits: 1 AIA HSW, 1 GBCI (USGBC/CAGBC), 1 OAA, OAQ, SAA, MAA, AAPEI, NWTAA,

01:05 PM
Review of Session Code Process
01:10 PM
Outdoor Kitchen Design with Stainless Steel Cabinetry
01:10 PM - 02:10 PM
This course outlines the possibilities of designing and building outdoor kitchens using modular stainless steel cabinetry. It covers design, as well as incorporating the appropriate appliances and components based on function and performance, budget, space, materials, and client needs.
AIA HSW # DBJOKSSCab22
Provider: Danver - Brown Jordan Outdoor Kitchens
Presenter: Vicki Currier
Credits: 1 AIA HSW, 1 OAA, OAQ, SAA, MAA, AAPEI, NWTAA,

02:30 PM
Coating of Aluminum Extrusions
02:30 PM - 03:30 PM
Provides an overview of aluminum extrusion coatings and includes discussions on the aluminum extrusion process; a comparison of powder and liquid coatings; an overview of the chrome and the chrome-free pretreatment processes; and, the performance objectives of AAMA testing standards.
AIA HSW # AG1012020
Provider: Barrette Outdoor Living Inc.
Presenter: Taylor Coley
Credits: 1 AIA HSW, 1 AIBC Core LU, 1 AAA Structured LU, 1 OAA, OAQ, SAA, MAA, AAPEI, NWTAA,

03:30 PM
Luxury Landscape Design - Creating Outdoor Spaces with Smart Pergolas
03:30 PM - 04:30 PM
This course will discuss why outdoor living is in with additional images and explains how you can design a healthy and comfortable outdoor contemporary space. The goal is to explain how you can create unity outdoors and how to bring the indoors, outdoors. Also, the course explains how you can make sure you can spend time outdoors all year around, no matter the weather conditions
AIA HSW # REN_OUTDOOR_21
Provider: Renson Inc
Presenter: Jonathan De Cartier
Credits: 1 AIA HSW, 1 OAA, OAQ, SAA, MAA, AAPEI, NWTAA,

Download program
Add to Google Calendar/iCal
*This Agenda is final but is subject to updates, additions and changes.
Additional Information
Attention AIA Members - You can only take a course once in its lifespan (3 years) - Members may repeat a course, but no additional credit will be awarded.