FREE Live Interactive Webinar
FREE Live Interactive Webinar
Event Info
Date Wednesday,
June 21, 2023
Location
Webinar - GoToWebinar
---
Starting Time 12:00 PM (EDT)
11:00 AM (CDT)
10:00 AM (MDT)
09:00 AM (PDT)
08:00 AM (AKDT)
07:00 AM (HADT)

Program End 01:15 PM (EDT)
12:15 PM (CDT)
11:15 AM (MDT)
10:15 AM (PDT)
09:15 AM (AKDT)
08:15 AM (HADT)

Credits Earned
1 AIA HSW
1 GBCI (USGBC/CAGBC)
1 AIBC Core LU
1 AAA Structured LU
1 OAA, OAQ, SAA, MAA, AAPEI, NWTAA
1 AIBD Primary

Day Program*
12:00 PM
Welcome, Credits, and Certificates
12:05 PM
How It's Made: Today's PVC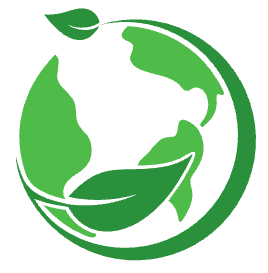 12:05 PM - 01:05 PM
PVC products have been around for 100 years. They're common in the construction industry because of their durability and long life. But old PVC manufacturing practices still cause concern for some of today's specifiers. This course will address those concerns head-on. We'll talk about today's manufacturing processes and how recycling is transforming the industry. You'll see how PVC resin becomes a strong and beautiful product using the example of vinyl fencing. With the understanding of today's regulations, collaboration, and green-building practices, you'll have the confidence to specify today's PVC products.
AIA HSW # HIMPVC0523 | GBCI (USGBC/CAGBC) # 920028037
Provider: Barrette Outdoor Living Inc.
Presenter: Taylor Coley
Credits: 1 AIA HSW, 1 GBCI (USGBC/CAGBC), 1 AIBC Core LU, 1 AAA Structured LU, 1 OAA, OAQ, SAA, MAA, AAPEI, NWTAA, 1 AIBD Primary,

01:05 PM
Review of Session Code Process
Download program
Add to Google Calendar/iCal
*This Agenda is final but is subject to updates, additions and changes.
Additional Information
Attention AIA Members - You can only take a course once in its lifespan (3 years) - Members may repeat a course, but no additional credit will be awarded.