Thermally Modified Wood: For the Love of Wood - Free Live Interactive Webinar
Thermally Modified Wood: For the Love of Wood - Free Live Interactive Webinar
Event Info
Date Friday,
December 1, 2023
Location
Webinar - GoToWebinar
---
Starting Time 12:00 PM (EST)
11:00 AM (CST)
10:00 AM (MST)
09:00 AM (PST)
08:00 AM (AKDT)
06:00 AM (HST)

Program End 01:15 PM (EST)
12:15 PM (CST)
11:15 AM (MST)
10:15 AM (PST)
09:15 AM (AKDT)
07:15 AM (HST)

Credits Earned
1 AIA HSW
1 GBCI (USGBC/CAGBC)
1 AIBC Core LU
1 AAA Structured LU
1 OAA, OAQ, SAA, MAA, AAPEI, NWTAA
1 AIBD Primary

Day Program*
12:00 PM
Welcome, Credits, and Certificates
12:05 PM
Thermally Modified Wood: For the Love of Wood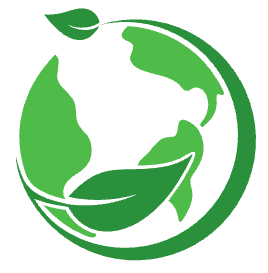 12:05 PM - 01:05 PM
Humans have serious relationship with wood. Trees are the lungs of the Earth, and without them we wouldn't be here. We breathe the oxygen released by trees, and trees absorb the carbon-dioxide we exhale. It makes sense why we love to design with beautiful wood.
With that love, we must be responsible. With the over-harvesting of tropical hardwoods, we seek technologies to strengthen the less-durable wood species that are responsibly grown. This course will explain how thermally-modified wood meets that challenge.
AIA HSW # ThermTantimber | GBCI (USGBC/CAGBC) # 920028062
Provider: Tantimber
Presenter: Mehmet Zenginler
Credits: 1 AIA HSW, 1 GBCI (USGBC/CAGBC), 1 AIBC Core LU, 1 AAA Structured LU, 1 OAA, OAQ, SAA, MAA, AAPEI, NWTAA, 1 AIBD Primary,

01:05 PM
Review of Session Code Process
Download program
Add to Google Calendar/iCal
*This Agenda is final but is subject to updates, additions and changes.
Additional Information
Attention AIA Members - You can only take a course once in its lifespan (3 years) - Members may repeat a course, but no additional credit will be awarded.