FREE Live Interactive Webcast - New Ideas and Innovation In Building Materials - North America
FREE Live Interactive Webcast - New Ideas and Innovation In Building Materials - North America
Event Info
Date Thursday,
March 16, 2023
---
Starting Time 12:00 PM (EDT)
11:00 AM (CDT)
10:00 AM (MDT)
09:00 AM (PDT)
08:00 AM (AKDT)
07:00 AM (HADT)

Program End 04:45 PM (EDT)
03:45 PM (CDT)
02:45 PM (MDT)
01:45 PM (PDT)
12:45 PM (AKDT)
11:45 AM (HADT)

Credits Earned
4 AIA HSW
3 GBCI (USGBC/CAGBC)
3 AIBC Core LU
3 AAA Structured LU
4 OAA, OAQ, SAA, MAA, AAPEI, NWTAA

Day Program*
12:00 PM
Welcome, Credits, and Certificates
12:05 PM
Acetylated Wood: Discover the Difference for Siding, Decking, and More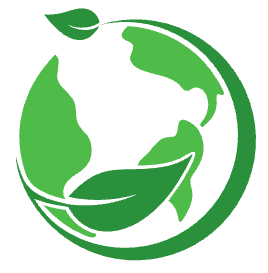 12:05 PM - 01:05 PM
This course discusses the process of wood acetylation, the resulting changes to wood, applications for acetylated wood, its green credentials and a number of case studies involving acetylated wood.
AIA HSW # Accoya2020 | GBCI (USGBC/CAGBC) # 920022858
Provider: Accsys Technology / Titan Wood Inc.

Douglas Gillikin

Presenter

Doug has over 20 years in millwork manufacturing, national account sales and project management. Having been on all sides of the process, he understands the challenges faced beginning with inspiration, design to installation.

Credits: 1 AIA HSW, 1 GBCI (USGBC/CAGBC), 1 AIBC Core LU, 1 AAA Structured LU, 1 OAA, OAQ, SAA, MAA, AAPEI, NWTAA,

01:05 PM
Review of Session Code Process
01:10 PM
Specify Today's Hardwood Floors with Confidence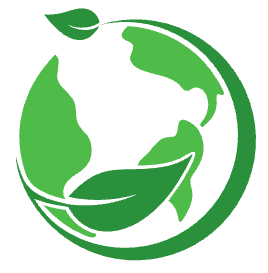 01:10 PM - 02:10 PM
With a long history of specifying hardwood floors, architects and builders understand the benefits and challenges of working with the material. There's no doubt that occupants of residential and commercial buildings love the look and feel of hardwoods under their feet. But specifiers may presume that hardwood floors are more expensive and that an alternative product may install and repair easier. Architects may also be concerned that the wood is sustainably sourced. Innovation in today's solid-hardwood floors delivers renewed confidence to specifiers. This course will describe the floating hardwood floor and the solutions it brings to green building, to ease of installation and repair, and to beauty that will last for generations.
AIA HSW # SFSpecFloor | GBCI (USGBC/CAGBC) # 920027538
Provider: Steller Floors

Britta Teller

Presenter

Britta Teller is Chief Sustainability Officer and a Co-Founder at Steller Floors. Five years ago, she pivoted away from her PhD-academic career in ecology and statistics to co-found Steller Floors in Tyrone, PA. Today, her team uses their exciting and innovative hardwood floors to make a positive difference in both global climate change and in their rural Pennsylvania area. Steller Floors manufactures sustainable, high quality, solid hardwood floors. With a unique ability to remove single planks from the center of the floor using a suction cup, demos of the product have gone viral on youtube, instagram and tiktok, organically earning over 10M views and engaging viewers worldwide. The flexible design of Steller Hardwood Floors, which don't use nails or glue, has also won critical acclaim in magazines like This Old House Magazine and Fine Homebuilding. Steller Floors have earned unique cross-over popularity between professional builders, architects and DIY homeowners, which is uncommon among building products and finishes.

Credits: 1 AIA HSW, 1 GBCI (USGBC/CAGBC), 1 OAA, OAQ, SAA, MAA, AAPEI, NWTAA,

02:20 PM
Sponsor
QWEB (Quebec Wood Export Bureau) - Eli Gould
02:30 PM
Luxury Landscape Design - Creating Outdoor Spaces with Smart Pergolas
02:30 PM - 03:30 PM
This course will discuss why outdoor living is in with additional images and explains how you can design a healthy and comfortable outdoor contemporary space. The goal is to explain how you can create unity outdoors and how to bring the indoors, outdoors. Also, the course explains how you can make sure you can spend time outdoors all year around, no matter the weather conditions
AIA HSW # REN_OUTDOOR_21
Provider: Renson Inc
Presenter: Jeffrey Camp
Credits: 1 AIA HSW, 1 AIBC Core LU, 1 AAA Structured LU, 1 OAA, OAQ, SAA, MAA, AAPEI, NWTAA,

03:30 PM
Sponsor
LAMCO Forest Products - Eli Gould
03:40 PM
Vinyl for the 21st Century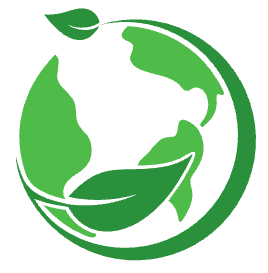 03:40 PM - 04:40 PM
Vinyl is the most widely used plastic in building and construction. For modern buildings and infrastructure, the life-cycle multi-attributes solutions blend sustainability, wellness and resilience for people and their communities.
AIA HSW # VID-620-VI | GBCI (USGBC/CAGBC) # 920019970
Provider: Vinyl Institute
Presenter: Jack Armstrong
Credits: 1 AIA HSW, 1 GBCI (USGBC/CAGBC), 1 AIBC Core LU, 1 AAA Structured LU, 1 OAA, OAQ, SAA, MAA, AAPEI, NWTAA,

Download program
Add to Google Calendar/iCal
*This Agenda is final but is subject to updates, additions and changes.
Additional Information
Attention AIA Members - You can only take a course once in its lifespan (3 years) - Members may repeat a course, but no additional credit will be awarded.